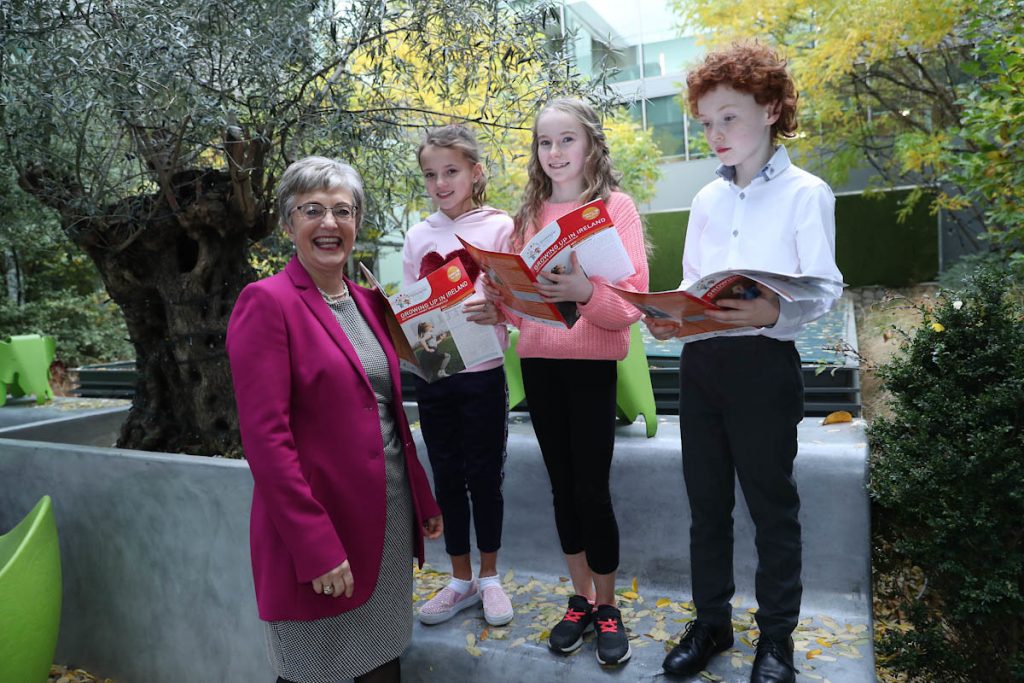 Growing Up in Ireland 10th Annual Conference – Thursday 8th November 2018 in the Gibson Hotel, Dublin
Growing Up in Ireland – the National Longitudinal Study of Children, held its tenth annual research conference on Thursday 8th November 2018 in the Gibson Hotel in Dublin's docklands area.
The conference focused on research based on Growing Up in Ireland (GUI) data, and also included the launch of the latest key findings on the Infant Cohort/Cohort'08 at 9 years by Minister Katherine Zappone.
An updated programme (6/11/18) is available here.  The book of abstracts is also available to download.
Presentations from the day will be available here next week.
The Keynote address at this year's conference was delivered by Professor Ingrid Schoon who holds the Chair of Human Development and Social Policy at the Institute of Education, University College London, is a Research Professor at the Social Science Centre in Berlin.
She has published widely, including a monograph on 'Risk and Resilience' (2006), co-edited books on 'Transitions from School to Work: Globalisation, Individualisation, and Patterns of Diversity (2009) with Rainer K. Silbereisen, ' Gender differences in aspirations and attainment: A longitudinal perspective' (2014) with Jacquelynne Eccles, and ' Young People's Development and the Great Recession: Uncertain Transitions and Precarious Futures' (2017) with John Bynner – all published by Cambridge University Press, and a book on 'Pathways to Adulthood' with Rainer Silbereisen with UCL IoE Press.
Enquiries should be sent to gui.conference@esri.ie.